We have a great team of qualified tradesmen and we're always on the lookout for fresh talent. If you are interested in coming to chat to us about employment opportunities please get in touch.
Flick us an email or give us a call.
Matt & Sarah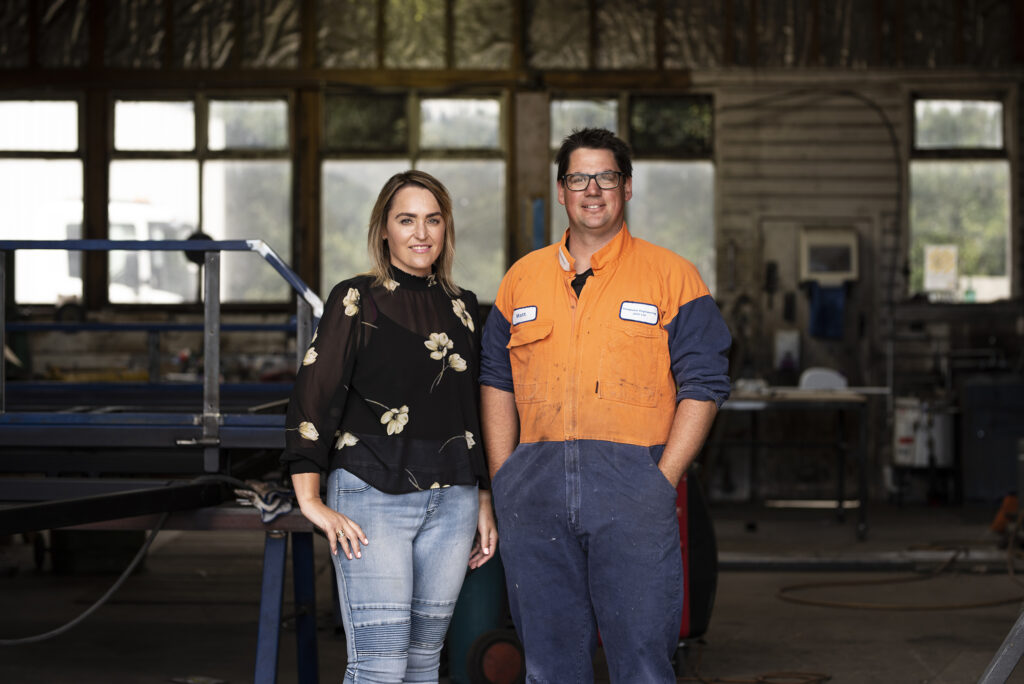 Matt has been in the industry over 20 years, having grown up in his father's engineering workshop in Hamilton, making trailers, flat decks and truck bodies. He then completed his apprenticeship with another company specialising in weigh bridges and structural engineering.
Matt went on to gain mining experience in Western Australia, working at BHP maintaining dump trucks, diggers, loaders and graders etc.
Upon returning to Wanaka several years later, he worked in the structural steel construction industry and in general engineering. Matt joined the Templetons team in 2019, became a director of the company in 2020 and took over from Garry in 2021. Quality and finishing is Matt's passion.
Married to Matt, Sarah is the Administration Manager of the business. She has many years of experience in administration, marketing, accounting and customer service – particularly working with vehicle dealerships and in the beauty industry.
Sarah is enjoying the new challenge of learning all things steel and engineering.
Garry purchased Templeton & Sons Engineering from his father Ralph in 1996 and became the 5th generation Templeton to own the business.
Garry is famous for his many talents in engineering and has a knack for fixing almost anything, with a vast history in agricultural maintenance and mechanical services.
Garry's knowledge and character are irreplaceable; he is a key member of the Templeton Engineering team.